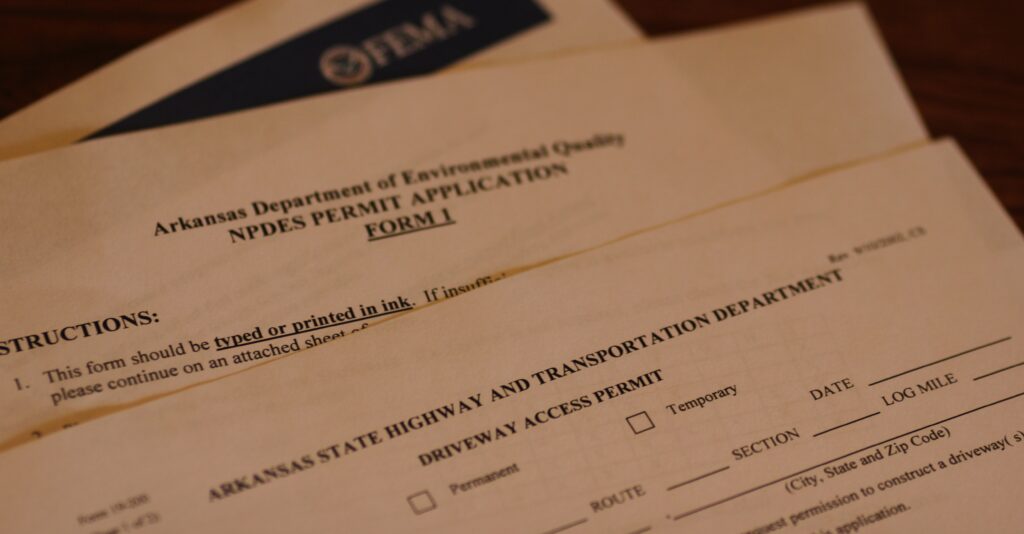 Our staff is well known around town halls and engineering departments in Arkansas. Whether it's planning and zoning related, or replatting a parcel of land experience is essential. It's knowing what information is needed to make an appeals presentations go as smoothly as possible.
The process of land development is increasingly complex. Rigorous reviews by public agencies must address growing environmental and public concerns. With each development project, Hope Consulting, Inc. makes these concerns priority. We know that public outreach, agency assistance and community involvement ensure a smooth development review. We also understand that time is money during this process. We can meet the tough deadlines.
Permit/Entitlement processing can be a complicated maze to navigate but Hope Consulting, Inc. has the expertise and experience required to successfully guide our clients from start to finish. This includes a wide range of permit/entitlement processing such as Conditional and Special Use Permits, agency coordination, project management, and client representation. Throughout the entire process, from submittal through the building and safety permit, our staff can lead the way. In addition, we prepare documentation for Specific Plans and also provide assistance with condition compliance and environmental document review and analysis.
As part of our permit processing services, we have extensive knowledge of, and expertise with, the environmental regulatory processes including State (Arkansas Fish and Game, State Water Resources Control Board, and Federal (Army Corps of Engineers, FEMA, and Fish and Wildlife Service) agencies. This includes Section 404 and 401 permits, Streambed Alteration Agreements, Waste Discharge Requirements, and Watercourse permits.